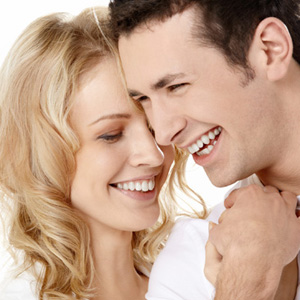 Benefits of Wrinkle relaxers
Posted on January 30th, 2023
Share This Article
There are a number of benefits of Wrinkle Relaxers injections, from eliminating wrinkles and fine lines to preventing excessive sweating. Did you know that a lot of patients use it to actually treat migraines? There are no known long-term side effects, however, your facial movements will be minimised in the particular area treated.
Wrinkle Relaxers can be effective from those suffering from stress headaches or patients who have trouble finding the cause. Medical experts believe the drug works by blocking sensory nerves that project the pain signal to the brain, aswell as relaxing the muscles, as result making them less sensitive to pain. The side effects can be temporary drooping of the skin around the site of the injection, which can be avioded by changing the point of the injection, occasional slight brusing can occur, rarely bleeding or a burning sensation can occur, however all will resolve themselves in a short time. It is reported that people who receive Wrinkle Relaxers for migraines have a drop by at least half the instances, if not more and the headaches are much less severe. Having Wrinkle Relaxers for migraines is benficial due to the fact there are virtually no side effects compared to pain medications which have a large host of side effects.
Hyperhidrosis or excessive sweat can also be treated with Wrinkle Relaxers. This condition is normally treated with perscription anti-perspirants. Whilst the long-term effects are unkown, for those who's cases are particularly severe, the treatment is only mildly effective. Wrinkle Relaxers on the other hand will balance the problem and relieve the symptoms for several months at a time.
Another possible benefit of Wrinkle Relaxers are treating men with enlarged prostates. Relief can last up to a year, as opposed to treating the conditions previously mentioned which only last a few months. Problems like urinary tract infections and frequent urination can be improved considerably by injection Wrinkle Relaxers directly into the prostate gland. Wrinkle Relaxers reduces the size of the gland, helping to improve urine flow. Medication can cause side effects like incontinence or erectile dysfunction. This is unfounded with Wrinkle Relaxers proving to be an advantage.
The next big thing in Wrinkle Relaxers are leading towards the treatment of arthritis pain. Studies show a decrease in pain and improved function for up to twelve months. However, only initial studies have been made and larger more controlled studies need to be performed.
Always make sure you have your Wrinkle Relaxers performed by an experienced trained medical officer or doctor. In addition to the possibility of some droopiness or puffiness there is a chance of an allergic reaction. Luckily if you are unhappy with the results it does fade after a few months. Pregnant women are advised against Wrinkle Relaxers due to the affect it can have on the placenta.
You can rest assure our Doctor at Bodilight is extremely experienced in the application of this incredible anti-ageing treatment. He is renowned for achieving a very natural result for his patients. He is able to use Wrinkle Relaxers in an artful way to regain a relaxed and more youthful appearance to the face, lending a subtle lift to the eye brows.
Feel free to contact Bodilight for a no-obligation free assessment. This allows you to make an educated choice about the treatments as well as answer any questions you may have.