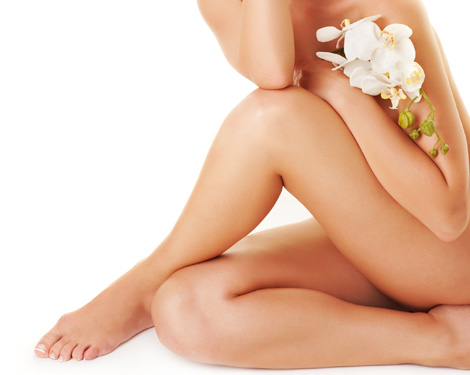 Waxing is a method of semi-permanent hair removal whereby the hair is removed from the root.
At Bodilight we use warm Tea Tree 'wax' to gently remove the hair from the root.
Almost all areas of the face and body can be waxed. This strip wax method takes minimal time to achieve a smooth hair free finish and results can last anything from 2-8 weeks depending on the area.
No skin test is required, however if you have particularly sensitive skin this can be carried out if requested.
Waxing - Face
I have been having eyebrow and upper lip waxing for years at Bodilight and it is always perfect! Thank you.
Linda aged 48, Milton Keynes
Waxing - Upper Body
I mostly have my back and shoulder waxed and from time to time my chest too. I am always happy with my treatments, lovely people and fantastic place!
Stephen aged 50, Deanshager
Waxing - Bikini Wax
I have bikini Hollywood waxing at Bodilight, brilliant service every time and they make me feel very welcome and comfortable. The team are very friendly and professional.
Emma aged 25, Milton Keynes
Waxing & Spray Tan
I come to have waxing and spray tans. Always made to feel very welcome and the staff are always so professional. Great clinic!
Jules aged 36, Milton Keynes
| | |
| --- | --- |
| Treatment | Price |
| Face | |
| Upper Lip | £13 |
| Chin | £13 |
| Upper Lip & Chin | £19 |
| Beard | £23 |
| Beard & Front Neck | £25 |
| Cheeks | £15 |
| Sideburns | £15 |
| Hairline | £15 |
| Eyebrows inc. Glabella | £15 |
| Neck Front/Back | £19 |
| Full Neck | £23 |
| Full Face | £38 |
| | |
| Upper Body | |
| Linea Nigra | £15 |
| Abdomen | £26 |
| Chest & Abdomen | £38 |
| Chest inc. Breast/Nipple | £23 |
| Breast | £23 |
| Nipples | £15 |
| Back | £27 |
| Half Back | £23 |
| Back & Shoulders | £38 |
| Shoulders | £26 |
| Full Arms | £30 |
| Under Arms | £16 |
| Upper or Lower Arms | £22 |
| Hands & Fingers | £16 |
| | |
| Lower Body | |
| Bikini Standard | £18 |
| Bikini Thong | £25 |
| Bikini Designer | £38 |
| Bikini Extended | £30 |
| Bikini Full Clearance | £38 |
| Buttocks | £23 |
| Full Legs | £38 |
| Lower Leg | £26 |
| Upper Leg | £26 |
| Feet & Toes | £16 |
| Feet or Toes | £16 |
| Peri anal | £19 |
| 3/4 leg | £30 |