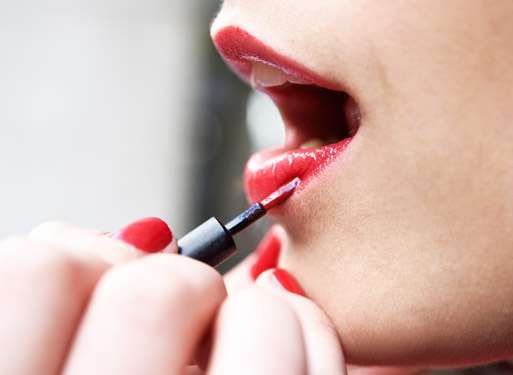 We are here to help you along your journey of transition (M2F)
Bodilight Staff are very experienced in dealing with Transgender clientele. We understand what a difficult time it can be during the early stages of your transition and we are fully committed to supporting you in every way we can.
One of the most popular treatments among the trans community and for those who visit Bodilight is Laser Hair Removal. This treatment by far is one of the most significant in helping you along your journey in achieving a smooth, feminine and hair free look which we understand is essential for your quality of life and mental well-being. We treat all areas of the face and body and offer alternative hair removal methods for those not suitable for Laser, for example: electrolysis and waxing.
Our trans treatments are not exclusive to Laser, in fact many clients have taken up treatments such as HD brows, lashes, semi-permanent make up, nail grooming, Wrinkle Relaxers and Fillers. All of which can be tailored to accommodate individual taste, style and overall look. For some a natural finish is the desired result, with others wanting to stand out from the crowd. We will be guided by you and offer you any advice and recommendations that we can.
Is laser the best option of hair removal for a transgender client?
Madison Chandler
2023-06-20T14:51:32+00:00
The answer really is the same for anybody and is irrelevant of gender. The answer is quite simply YES if you are suitable for the treatment. Without doubt Laser is the fastest method of permanent reduction and it allows you the freedom to remain clean shaven between treatments unlike other hair removal methods available. There are of course some risks as with most treatments available, but on the whole these are very low. Please visit a full list of FAQ's relating to Laser hair removal here
Can I get my treatment carried out on the NHS?
Madison Chandler
2023-06-20T14:52:12+00:00
The answer is Yes, The answer is Yes! you will first need to come into the clinic for a full consultation where you will be shown a short presentation about the treatment. You will then be assessed by our qualified laser operator to see if your skin and hair type is suitable for the treatment. We then will carry out a patch test on a small area of skin to determine the best treatment settings for you to avoid over-dosing the skin. If there any adverse effects to your skin, we may have to re-assess the treatment.
Once this has been done, we will require your hospital details for the NHS to be able to provide funding for the treatment.
Please feel free to get in contact with us for a consultation to start your laser hair removal journey.
Stepping into a salon/clinic is a big step, why should you choose Bodilight?
Madison Chandler
2023-06-20T14:52:58+00:00
Bodilight have been established for in excess of 13 years. We have treated thousands of people in the Milton Keynes and surrounding areas and we have gained lots of experience treating members of the Trans community within this time. In fact, a while back we arranged for a spokeswoman from a trans advisory company to come along and speak to our team to provide information and give our staff a better understanding of the male to female journey and the difficulties and daily struggles that come hand in hand both physically and emotionally. Our friendly staff will make you feel at ease straight away. You can be assured that any information you choose to disclose will be 100% private and confidential. We will of course provide you with information regarding any treatment available at Bodilight, but in addition we are here to support you and if you would like advice or recommendations in other aspects of our transition then we will be very happy to help or point you in the right direction.
Transgender - MTF
Hi Everyone, my name is Summer and I am a 40 year old, male to female trans woman from Milton Keynes. I have been transitioning for 8 months now and the first thing I did once I started hormones was to look for somewhere to have my beard removed by laser treatment. I found Bodilight and gave them a call, (hands trembling). I explained my position and they put me at ease straight away. They are so professional, courteous and caring.
I arranged my first visit for a consultation and test patch. I was greeted with big smiles and friendly staff. The consultation was great, they explained everything clearly and answered all my questions and concerns without hesitation. I booked in for six laser treatments, there was a little discomfort, but the results are so worth it. I saw results within the first few treatments.
These girls are a team, they all work so hard and you will never see them standing still.
I now have my eyebrows done (HD Brows), and my nails too (acrylics). They have helped change my life and seen me through my transition from day one, and will see me through to full womanhood. I cannot recommend Bodilight enough to us trans girls, you will be greeted with friendly faces, massive smiles and a team that will look after you like a VIP.
Good Luck on your transition, it's the best decision I ever made.
Transgender - MTF
When transitioning, it's sometimes nerve-wracking meeting new people and often difficult lowering your defences, through lack of confidence.
The girls at Bodilight are truly amazing! Not only are they warm and friendly, but they also see past your exterior shell and see the real you. That means you can relax and feel welcome in their presence.
They're empathetic, great listeners and will always make you feel welcome.
I don't think I would be the same person without them and I definitely wouldn't go anywhere else.
Transgender - MTF
I first went to see Bodilight early in 2010 as one very nervous individual about to start one of the biggest changes in my life, and not sure how I would be treated by the staff at Bodilight.
I did not need to worry as the staff and the Manager Louise made me feel at home. I found the laser hair removal challenging and little uncomfortable but the end results were way better than I could ever believe possible.
After some time, and prior to my corrective surgery I chose to go back to discuss hair removal from my genital area (as required by my surgeon). Let's be honest not an easy conversation and could be so embarrassing, but true to form the staff at Bodilight were there to help, assist and offer practical guidance and put me completely at ease.
Over the years I have been back to Bodilight for all sorts of other treatments and procedures including having my eyebrows tattooed and shaped, having semi-permanent eye shadow, plus many other treatments.
I cannot recommend Bodilight high enough – safe place, safe hands, safe advice.