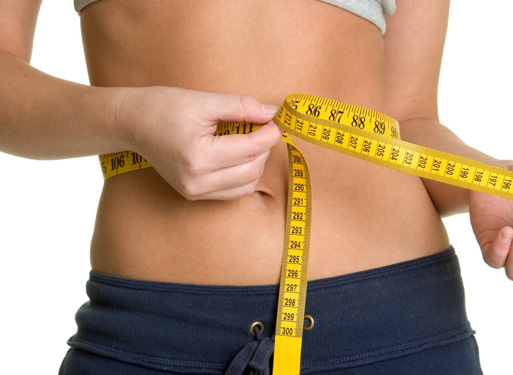 Strawberry Laser Lipo is a revolutionary pain free inch loss treatment that will change the way you think about plastic surgery. No pain, no down time and a healthier way of life.
Essentially, it's a simple 8-step process which can take inches off target areas and provide dramatic results:
Consultation and target area measurement.
Diode laser paddles are attached to a strap and placed on the fatty areas.
Two smaller Probe lasers are placed over lymphatic glands and held in place by underwear.
The Laser Lipo will then be switched on for 10 minutes and then relocated to another area if required.
The treated area will be measured to assess inch loss achieved and depending on the client, results are expected to be between 0.5 and 3 inches.
You will then need to do a minimum of 30 minutes of cardio exercise to boost your lymphatic system and burn off some of the excess energy that has been released from the fat cells.
Drink at least 2 litres of water per day.
Follow our recommended Nutrition plan for better results.
How does Laser Lipo work?
Bodilight
2023-06-14T18:16:05+00:00
The cold laser penetrates through the skin and targets the fat cells. The laser creates pores on the fat cells and allows the contents to spill out naturally into the body. The contents (fat, water, glycerol & fatty acids) are then bypassed through the lymphatic system, veinal system, kidneys & liver. So…some of contents are excreted naturally by this process. The rest will be turned into fuel for the body and needs to be burnt off as energy. This is why it is so important to do cardiovascular exercise within 12 hours of each treatment.
Here you'll find what others have to say about our Laser Lipo services.
Laser Lipo - Love handles and stomach
I have finished my Laser Lipo treatment today and I am very impressed with theresults. It's been easy and painless and I have lost inches in just the right places. It's been a huge boost for me. I would highly recommend to anyone.
Steve, aged 43 – Stony Stratford
Laser Lipo - Stomach
My laser lipo sessions were great, alongside a slight tweak to my diet and excerise routine I have achieved brilliant results. It is a great way of getting rid of fat in stubborn areas. My cellulite has decreased too. I would definately recommend!
Anne, aged 39- Milton Keynes
Laser Lipo - Thighs
This treatment has changed my life. I have always eaten healthily and exercised regularly yet I have never been happy with my thigh area. It doesn't seem to matter how much I focused on these areas at the gym, very little ever changed. Having Laser Lipo has given me a whole new confidence. I am so pleased with the results. I have since recommended my sister and mum who have also been delighted with how successful the treatment has been.
Naomi, aged 42- Milton Keynes
There is now a very real alternative to surgery with the introduction of Laser Lipo. Fast, safe, pain free and with immediate results you can now gain access to this revolutionary treatment at Bodilight.
| | |
| --- | --- |
| Treatment | Price |
| Consultation | Free |
| Per session | £60 |
| 8 x sessions | £400 |
| Maintenance | £30 |