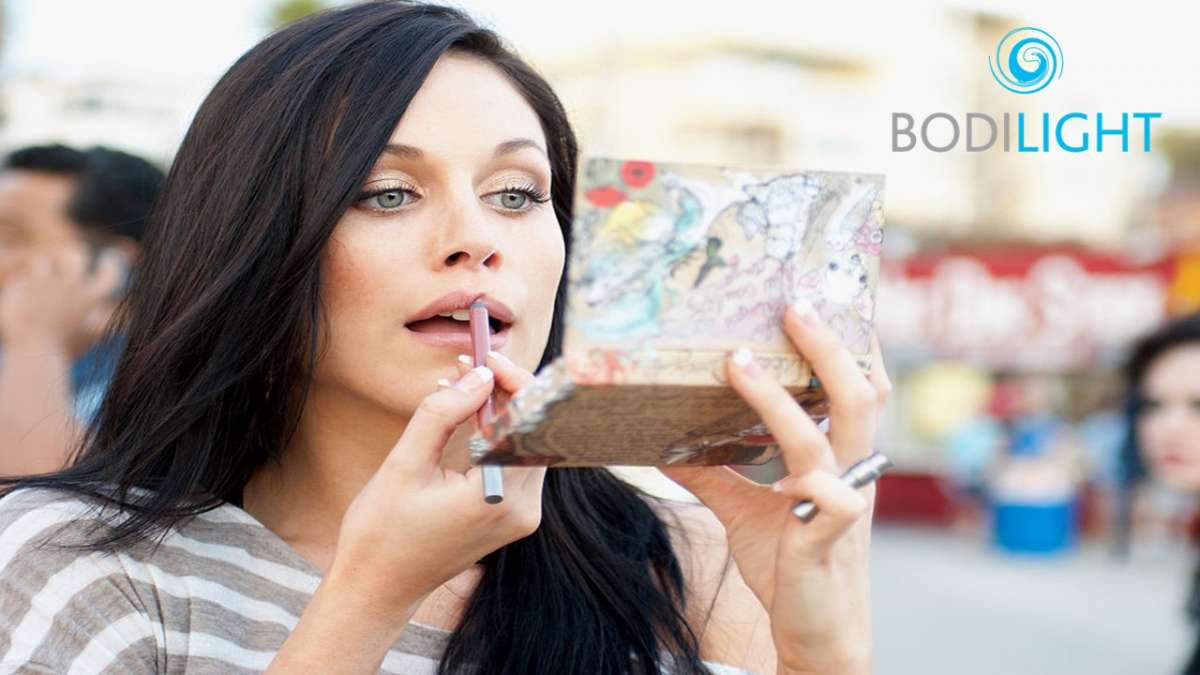 Top Makeup Tricks to Make You Look Younger
Posted on March 7th, 2023
Share This Article
Here at Bodilight we believe that taking care of your skin and body helps to make you feel positive about yourself. Positive thoughts can make a big difference. As we age, our skin begins to develop fine lines and wrinkles and our skin loses that youthful glow. In addition to living a healthy lifestyle, using knowledge of how to effectively use the correct skincare and beauty products will help you retain a younger fresher look and boost your confidence.
We have picked out our best tips for you to follow.
Prep your Skin
First of all, you have to make sure your skin is in great condition otherwise the makeup will not sit well. Also if your skin is in good condition you will need less makeup. One of the biggest problems with aging is dry skin and applying a good moisturiser before your makeup is essential. Environs AVST range is perfect as it not only hydrates your skin, but contains anti-aging ingredients, including vitamin A, vitamin E and anti-oxidants. You will be restoring your skin and protecting it from the environment at the same time. It is suitable for all skin types. Environ also has a fantastic eye cream, which will help puffiness and dark shadows and should also be used daily. A well hydrated skin will look fresh and much more youthfull. Environ is available at Bodilight on request.
Sort out those Eye Brows
Fuller eye brows are in. Thin overly shaped eye brows can look very severe and will age your face. The younger generation are drawing theirs in to make them appear fuller. Sometimes it can look very overdone and fake. Get your eye brows professionally shaped at Bodilight. We have options available to suit your preference and face. This includes HD eyebrows, permanent make up and waxing. We can fill in sparse areas and neaten them up. Our highly skilled Brow Stylists are fantastic at creating a very natural look. You can then follow it up by maintaining with a good pair of tweezers for the stragglers. Bodilight will give you some great tips for after care.
Create an Even Skin Tone Base
Once you have moisturised your skin it is time to conceal your dark, under eye circles, uneven skin tone and blemishes. Women of all ages have these "imperfections" and they are relatively easy to disguise. First dot a concealer under your eyes and blend with the pad of your fingers. I believe less is more with foundation. If you have red spots you may need a foundation stick to cover them. Apply it with light fingers otherwise it can leave you with a caked on face and draw even more attention to your blemishes. If you do not have any major spots or patches to cover up, then you can go straight to applying a light foundation. You may even get away with just using it on problem areas such as your nose and chin.
Brighten up Your Face
As we age our skin can begin to look dull and can do with a bit of help to brighten it up. I personally love using bronzer as it adds colour to a sallow face and when applied along the jawline and temples can give your face a more chiselled look. We all feel better with a tan so an alternative to bronzer is a fake tan. You can treat yourself to a professional fake tan at Bodilight. We use Fake Bake products as they give a very natural effect with olive undertones, and you can also buy the products to top up if you like.
Once you have applied your bronzer (if it was needed), a sweep of blusher will liven up your face and add a healthy glow.
Lippy
Your natural lip line can start to fade with age which makes lipstick more prone to bleeding. Make sure you use lip liner before applying your lipstick to create a protective barrier and it will also give your lips a fuller, more defined shape. Choose a creamy consistency which is a similar shade to your lipstick. A rose colour lipstick will brighten up your face.
Eyes
To keep your eyes looking youthful the key is to appear brighter and more open. Keep your bottom eye lash liner light and use a deep brown instead of a hard black. Only use gel liner on the top of your lids. It is ok to use black liner on the top lid and brown on the bottom. Another useful tip is to use white or nude liner in the bottom as it will brighten up your eyes and create a youthful glow. Perfect for creating a minimal make up look. An eye lash curler is a must and will do wonders to open up the eye. Once you have curled your lashes, apply 2 coats of mascara. A 3 second shot with the blow dryer on your eyelash curlers (no longer or it could burn you) will warm it up and make curling easier.
So there you have it. Our top tips for a youthful look without having to go under the knife. If you are in a hurry and only have time for little makeup, the only items I recommend are a tinted foundation, blusher, lipstick and mascara. Minimal but you will still look flawless. Remember an overly made up face can actually make you a lot older than you are.
Sophie Chalklen Beauty Enthusiast