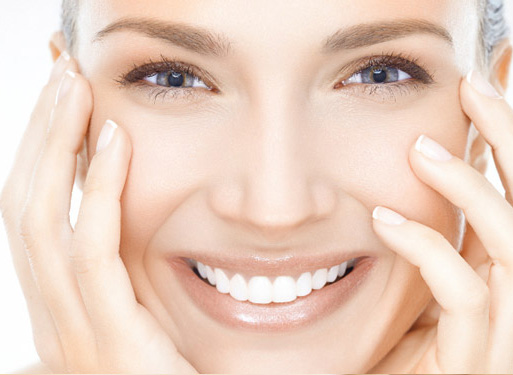 The Epionce Skin Peel System can be summed up in three words: simple, effective and proven. Developed in the US, by leading dermatologist, Dr Carl Thornfeldt, it is formulated for all skin types but it is particularly effective in treating ageing, sun-damaged and blemished skin.  Using naturally derived ingredients, these powerful Epionce peels deliver maximum effect with minimal disruption to the skin which means no downtime for you.
Epionce Lite refresh Skin Peels are formulated to improve the appearance and texture of the skin by increasing
cell turnover, this skin peel is the perfect "lunch-time" skin freshening treatment. It relieves skin congestion, dullness, sallowness and improves acne with no downtime meaning it's great for all skin types including rosacea and sensitive skins
The Epionce Corrective Peel  is a more advanced treatment and is formulated to improve the appearance and texture of the skin by increasing cell turnover to reduce the appearance of fine lines, wrinkles and sun damage. The treatment can be varied in strength and intensity thereby customised to your individual needs. The corrective peel produces optimal results as a course of six and requires using Epionce products two weeks prior to the treatment taking place.
The daily use of Epionce home care products in conjunction with Epionce Skin peels will enhance and maximise your results.
A combination of Microdermabrasion and Epionce skin peels can often add further benefits to your skin. This will be discussed during your free consultation.
What are the benefits of a skin peel?
Madison Chandler
2023-06-19T18:36:42+00:00
The Epionce skin peels and product range is suitable for all skin types. The benefits of a skin peel include.
Reduction in the appearance of fine lines and wrinkles
Removes dead skin cells
Reduces and dries active acne
Reduces the appearance of acne scarring
Helps to lighten pigmented / dark spots and blemishes through sun damage
Smooths rough textured skin
Softens the skin and the appearance of open pores
Reduces ingrown hairs and reduces the markings
Decongesting effects
A decrease in pore size and an overall improvement in the texture and tone of the skin
Help in reducing the effects of Rosacea and acne scarring
Microdermabrasion & skin peel combination
I had suffered with acne from the age of 18. I had been to my doctors and tried every pill and cream that was available, but none of them seemed to work. Since having a course of microdermabrasion and skin peels, the changes have been unbelievable. It has boosted my self confidence enormously. My skin has never looked or felt so clean and blemish free. I am so grateful.
Michelle, aged 22 Milton Keynes
Microdermabrasion
I had microdermabrasion and skin peel to treat pigmentation on my face. I am very happy with the result. I had been so aware of the patches since my last pregnancy and people would often comment and ask what they were. The staff at Bodilight are excellent, very supportive and professional and take great care with their consultation, treatment and aftercare. I have no hesitation in recommending their services to everyone.
Val, aged 56 – Newport Pagnell
Microdermabrasion & skin peel
My nose has always been heavily smothered in blackheads and my cheeks were full of open pores, which almost looked like pitting caused through acne. After a single treatment my nose looked clearer and my open pores appeared smaller. I have since had 3 further treatments and have loved the effects. I now have a treatment once every 8 weeks or so to maintain the results and prevent congestion.
Skin peel
By the age of 39 years old, I was hoping to have grown out of the spotty stage of life, but it wasn't the case for me. I was rather sceptical about skin peels and product ranges after already trying so many, but after one treatment I saw an improvement. The staff have been extremely sympathetic and informative. I am so glad I gave it a go.
Rebecca, aged 39 – Milton Keynes
WOW !- Half price maintenance sessions, after a course of 6 treatments.
Bodilight is the only clinic offering reduced price maintenance treatments! Complete a recommended course of 6 of the same treatment and be assured that all future sessions will be charged at no more than half of the original cost of treatment.
Please note the huge saving you can make when you pre pay for a treatment course of 6 sessions.
Epionce Skin peel
Per Treatment
Lite refresh/Corrective peel
Course of 6
Saving
Full face
£73/89
from £351
£87
Face & neck
£79/99
 from £379
£94
Upper arms
£89/109
 from £417
£117
Chest
£99/129
 from £464
£130
Full back
£109/139
 from £511
£143
Medical microdermabrasion and Skin peel combination
Per Treatment
Course of 6
Saving
Full face
£109
 from £524
£130
Face & neck
£124
 from £596
£148
Upper arms
£129
 from £619
£155
Chest
£149
 from £715
£179
Full back
£189
 from £907
£227
Medical Microdermabrasion
Per Treatment
Course of 6
Saving
Full face
£79
£379
£95
Face & neck
£99
£475
£119
Upper arms
£99
£475
£119
Chest
£109
£523
£131
Full back
£159
£763
£191